Growing thousands of lbs each year of fresh, chemical-free, locally-grown produce using regenerative practices across 70 acres in Mebane, North Carolina.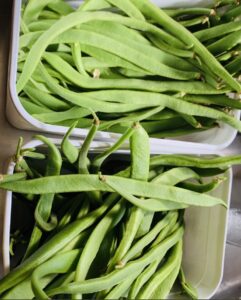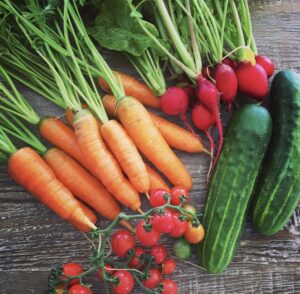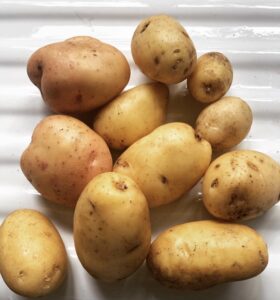 ---
Sliding Scale CSA Model
It is important to us that the CSA is accessible to all. Our CSA allows you to participate in a model that ensures more people can access local, healthy, chemical-free produce. You can choose your price point based on your access to financial resources. If you need further assistance in paying for a share, please contact us.
Our CSA runs for 40 weeks (March-December) providing you access to fresh and delicious vegetables as well as the opportunity to get to know the farm and the farmers that grew them. Shares are offered on a sliding scale along with flexible payment plan options. Each share is valued at $40 and is offered for $16/week (at the market share tier)!
---
WHICH SHARE SHOULD I CHOOSE?
Our sliding scale is meant to empower you and our communities. We trust you to choose what is true to your own situation. If your household has the ability to purchase our upper income share or a contributor share, you are providing equitable access to a vegetable share for a household that does not share the same access to wealth. We encourage you to use the resources below to help you make your decision.
---
WHAT TO EXPECT IN YOUR SHARE
Our shares are extremely seasonal, offering a balanced diet as mother nature intended it!
Below are sample shares and you'll notice that in spring shares tend to trend towards leafy greens like salad mixes, kale and herbs, while in midsummer nightshades and cucurbits rule, and fall sees more root veggies and hardy greens.
Spring/early summer: Lettuce mix, chives, hakurei turnips, bok choy, french breakfast radishes, green garlic, lacinato kale, sunflower shoots
Mid/late summer: Heirloom tomatoes, basil, arugula, shishito peppers, cucumbers, onions, fairytale eggplant, Swiss chard
Late season: Greens mix, carrots, jalapeños, radishes, onions, sprouting broccoli, radicchio, sweet bell pepper
---
Click here to sign up for a share!